---
Mycelium
Functional
We go below, to find the connection to earth, to life and to each other. We discover a sense of oneness, becoming a mere wave in a mighty ocean. Classes are functional with skills and focus on body alignment.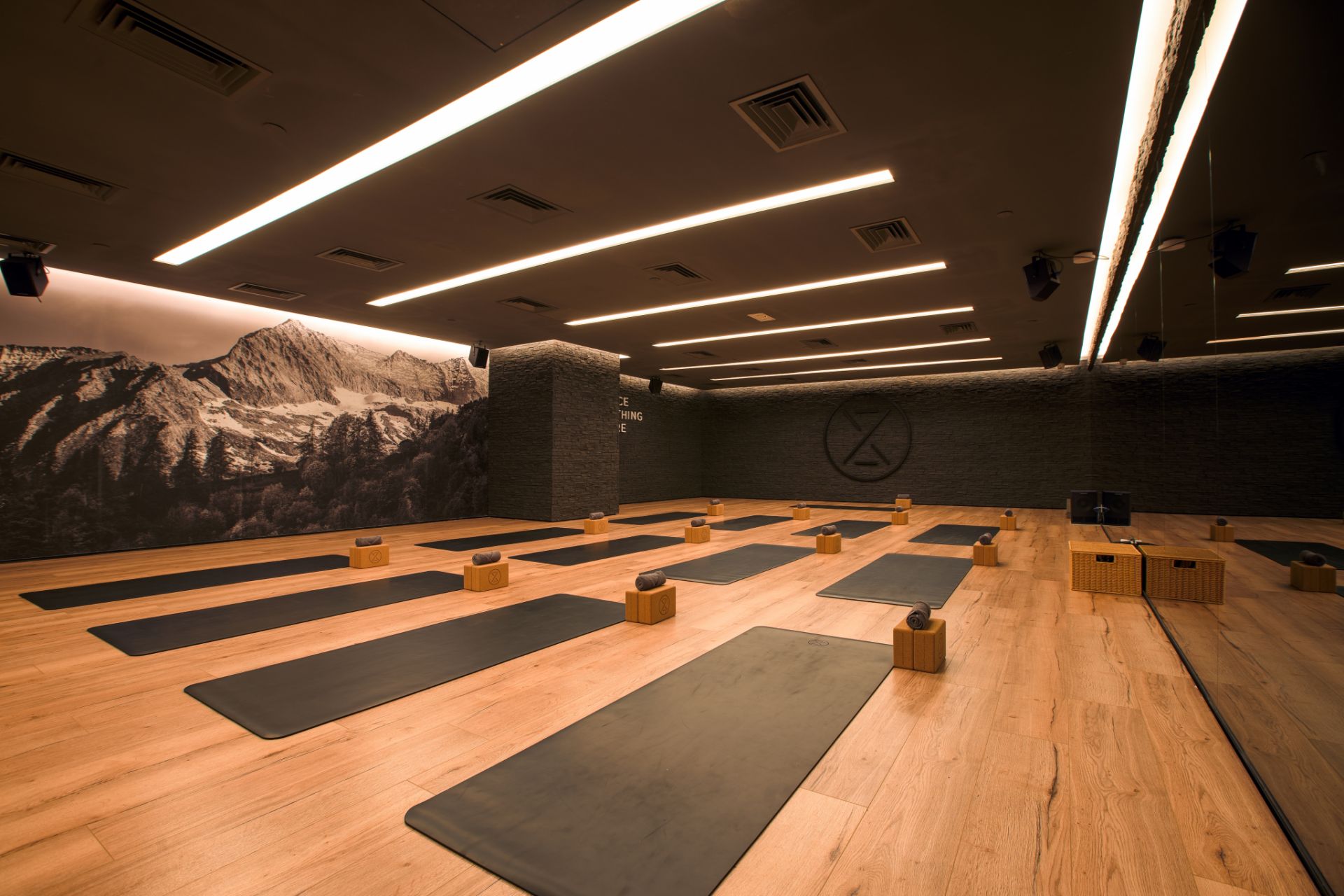 ---
Class types
Ashtanga
all levels
The primary series of Ashtanga is a very dynamic and athletic form of yoga. The practice follows a specific sequence of postures linking breath and movement. Notice your progression by practising the same sequence over and over again.
#Vigorous #Persistent #Challenging
Build
all levels
Unleash your inner strength and let the beats move you in our empowering XYZ Build class. Set in an introspective candlelit room, this dynamic weights-based class is designed to challenge your body and mind, just like our spin classes in the Cave.
This high-intensity class will take you on a journey through a series of weight-based exercises that will leave you feeling stronger and more focused. You'll lift, press, and squat to the rhythm of the music, sculpting your muscles while also sharpening your mind at the same time.
Whether you're part of the XYZ community already or brand new, XYZ Build is the perfect way to challenge yourself and grow to new levels. The energetic atmosphere and empowering messaging will inspire and motivate you to tap into your inner grit and push yourself to new heights of strength.
#Dynamic #Uplifting #Sculpting
Core & Inversions
ALL Levels
Designed to help you build better body awareness and coordination with a strong focus on strengthening your core, this class will take you through a series of exercises aimed at improving your posture, balance, and stability. We'll explore various inversions, such as headstands, handstands, and forearm stands, to challenge your body and mind in new ways. Inversions can improve circulation, increase strength and flexibility, and boost your mood by releasing endorphins. This class is suitable for all levels, but be prepared to step out of your comfort zone and try something new!
#Energising #Empowering #Focus
Detox
intermediate
This invigorating yoga class is designed to reboot your body through various twists and bends that stimulate your organs and lymphatic system. Be prepared to break a sweat as you move through this dynamic flow, releasing toxins and tension from your body while building strength and flexibility.
*This class is not suitable for pregnant individuals.
#Sweaty #Release #Detoxifying
LET'S GET STARTED
Begin your journey here by signing up or signing into your existing account, view our schedule and book your spot now.